Notary Kolganov Igor Vladimirovich reviews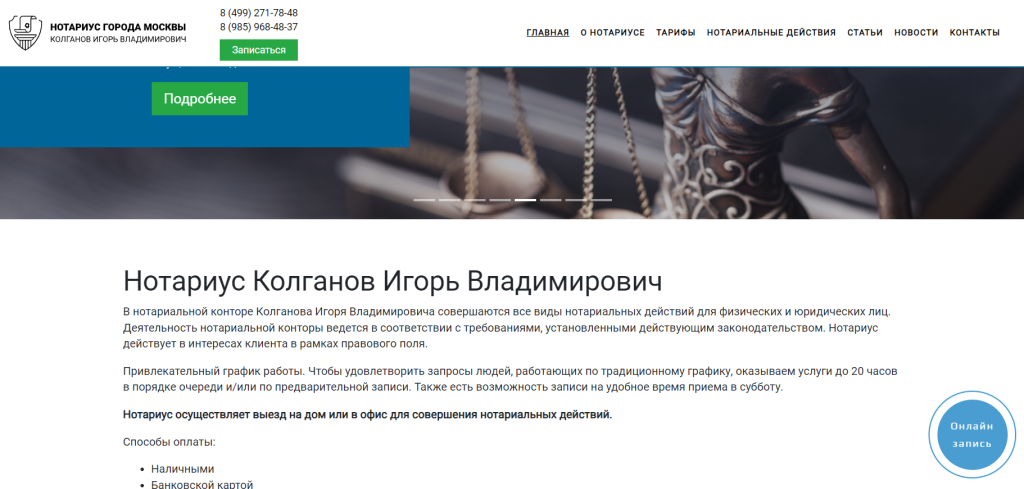 In the notary office of Igor Vladimirovich Kolganov, all types of notarial acts are performed for individuals and legal entities. The activities of a notary office are carried out in accordance with the requirements established by current legislation. The notary acts in the interests of the client within the legal framework.
Attractive work schedule. To satisfy the needs of people working on a traditional schedule, we provide services up to 20 hours on a first-come, first-served basis and/or by appointment. It is also possible to make an appointment for a convenient appointment time on Saturday.
The notary travels to your home or office to perform notarial acts.